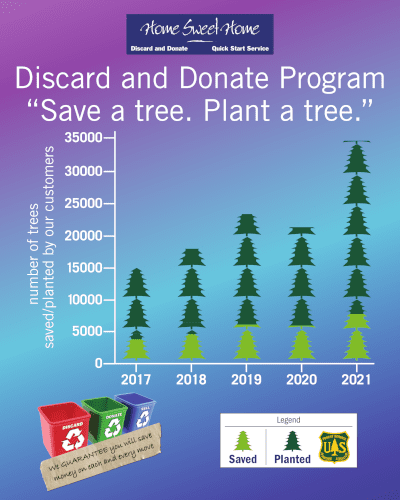 Do you want to join the growing number of companies that


cut costs, not trees?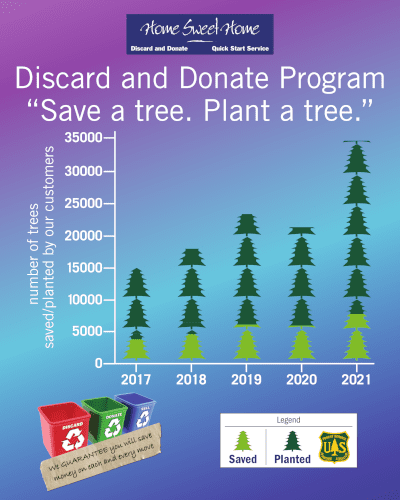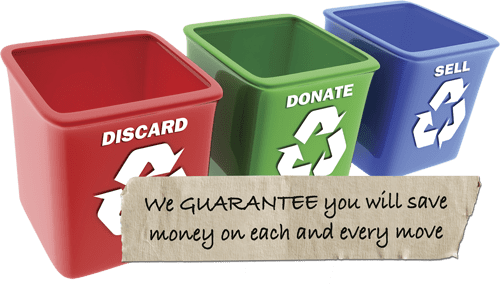 We will save your company money by reducing the size of the household goods shipment.
This is a unique opportunity to save money
and provide your transferees a new benefit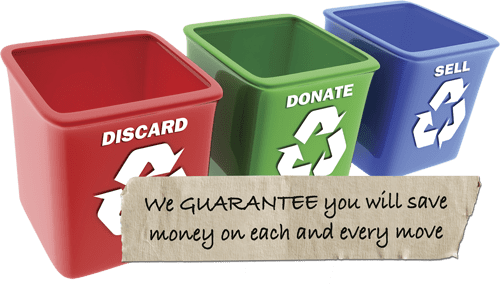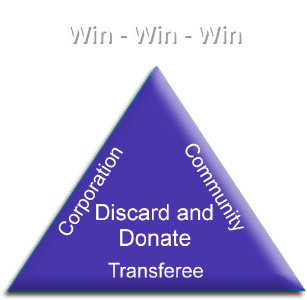 Win – Lowers corporate relocation costs while
helping to reduce their carbon footprint

Win – Transferee receives assistance from a professional organizer and donation receipts from items given to charity

Win – Supports those in need in the local community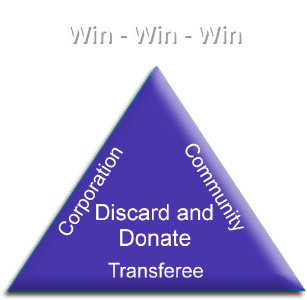 Discard and Donate Program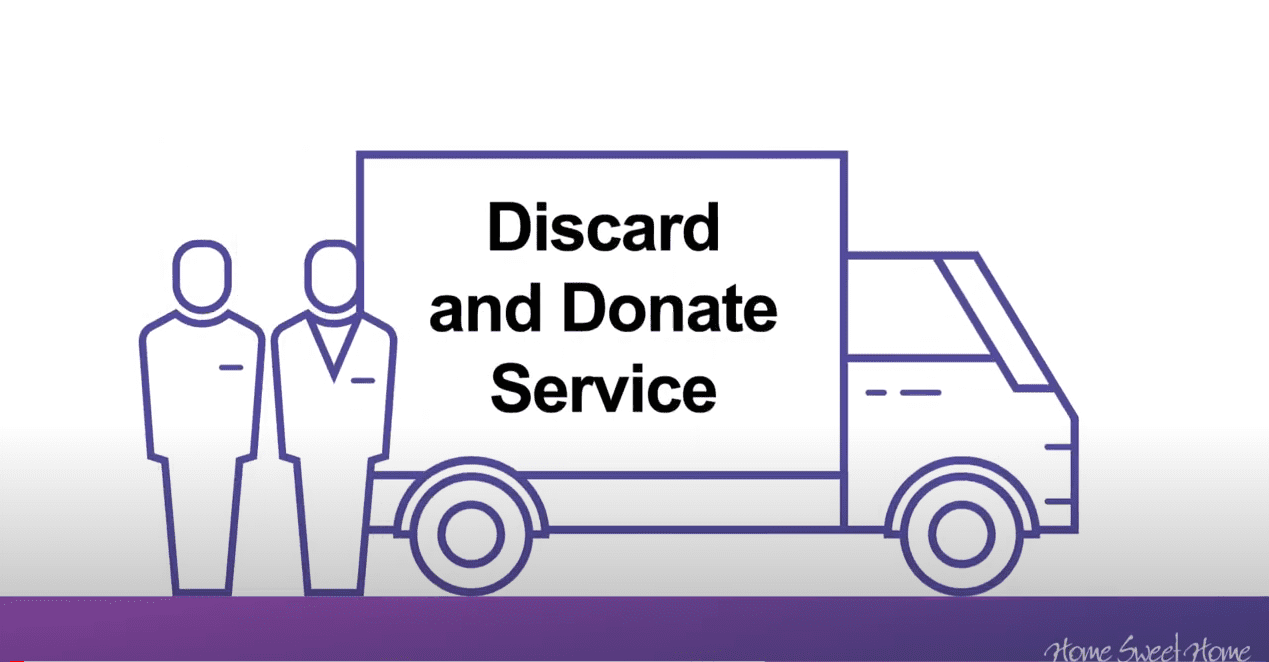 Discard and Donate Statistics
+
Fuel Saved (in Gallons)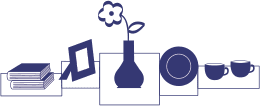 Thank you for your interest in learning more about Home Sweet Home's Discard and Donate program. Please fill in the information below and we will send you a customized Discard and Donate Cost and Environmental Impact Report.