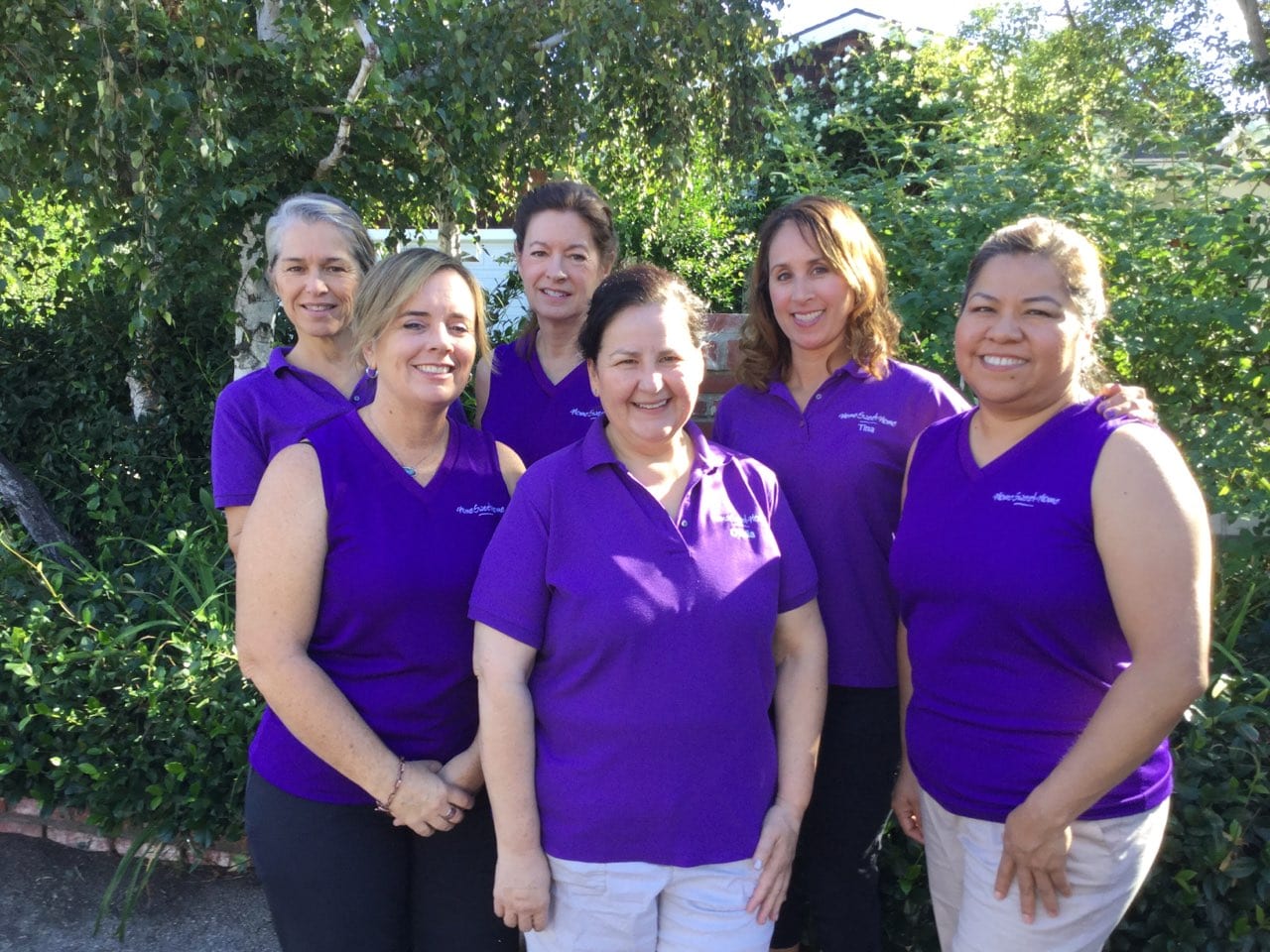 Home Sweet Home is a leader in providing stress relief to transferees all over the country. We do this by leveraging a network of over 1000 professional organizers (some employees and many long time partners) to provide in-home pre and post-move services. Our goal is to provide a high touch experience that is cost effective for our corporate clients.
I hope we have an opportunity to show you the unique contribution we can make to improve the relocation experience of your transferees while protecting your bottom line and helping the environment.
Jeff Heisler
January 2021
Discard and Donate Customer Comments
Great Service! Invaluable! Very professional, knowledgable , and friendly.
Heidi B.
Kim and her staff did an amazing job.
The service was FANTASTIC! She helped me to quickly make decisions on what to keep, organized my entire kitchen and pantry and was fast. She also gave me lots of ideas on places to take our family since we are new to the area. Thank you!
Brian H.
Fayetteville, AR
The crew was top notch. You have a satisfied client for life. Thank you Lesley and Amalia!
Pat A.
Phoenix, AZ
Home Sweet Home provides essential services I didn't know or think of as needed. Great organizers with attention to details.
Mark N.
Foster City, CA
I found this service to be one of the most valuable services of the entire relocation process!
Iyona H.
Oak Park, CA
Our HSH professional was OUTSTANDING!! I don't know what we would have done without her.
Juan G.
Walnut Creek, CA
Tonya was a life saver! I can't believe how much she helped me discard. So friendly and professional!
Sarah B.
Highlands Ranch, CO
Linda and Lacey were so efficient, we ended up getting through more than we could have on our own! I wish we could have had them go through EVERYTHING - we could have gotten rid of a lot more!
Benjamin W.
Stamford, CT
Jan did an outstanding job. She was professional, reliable and extremely helpful throughout our move. Jan was excellent and exceeded our expectations. She scheduled dumpsters haulers and third party professionals to disassemble a weight system with little lead time. She was a joy to work with and an excellent communicator. We are so glad GE provides this service for their employees. Your expertise made the move significantly less stressful!! Thank you!
Bernadette W.
Easton CT.
The donate moving team was very good, and the organizer, Paula was fabulous. Very organized, kind, and in total control of the program. Great Service !!!!
Frank C.
Hamden, CT
They were great in every way, very efficient, very thorough, and very professional!
Richard P.
Lithia, FL
I would recommend your services 100%
Christopher P.
Fort Lauderdale, FL
Susan was amazing!! I could not have had such an easy move without her help. Thank you!!
Tobi O.
Tampa, FL
Joyce was the absolute best! She truly helped us declutter and organize what we wanted and went above and beyond expectation!
Maria B.
Douglasville, GA
I can't imagine moving without this service! I'm so appreciative and so impressed with their organization skills and professionalism.
Joe P.
Atlanta, GA
I would have needed to figure out something for my shredding situation. I had so much - this helped a lot. Very good experience. I really appreciated this service. It took some of the anxiety away.
Mike R.
Douglasville, GA
Denise was so helpful, so understanding, and so dedicated to teaching us. We were commuting back and forth to Denver while trying to find a home out there and then busy in Iowa while getting our house ready to market. She gets an A+ for effort!!
Sheila D.
Davenport, IA
It was awesome! I would absolutely recommend to others.
Robyn F.
Meridian, ID
The system she help me put in place and follow through on was a miracle. She also helped us get rid of a ton of items through donation and resale. Huge Thanks!
Trish G.
Naperville, IL
Fran was a great support to me. She was able to help me purge many items without ever being pushy. She was always flexible with her schedule to accommodate last minute changes for me. She has a great sense of humor and I miss her already!
Eilis M.
Des Plaines, IL
Really great and very helpful - Lisa was not pushy and we got so much done!
Kellina A.
Schererville, IN
Wendi was Very responsive to my questions and Jarrett was extremely helpful 🙂
Shambhavi B.
Columbus, IN
One of the best services I've had during this move and it makes perfect sense to do this prior to moving.
Beth S.
Olathe, KS
Not only did she save me TIME, she saved me many hours of frustration & stress!
Mary Ellen was amazing & deserves higher marks than just 1-10!
No improvement at all-Mary Ellen was on her A-game and I am extremely, extremely happy with her service:)
Wonderful service! Thank you so much for relieving some stress for this move.
Thomas S.
Union, KY
This was a very helpful and productive service for us.
Caroline A.
Baton Rouge, LA
We had a very short deadline for our move. The group went over and above to meet a near impossible schedule. We were very impressed.
Elaine H.
New Orleans, LA
Marjorie was a delight and so very helpful! I would highly recommend her!
Denice H.
Natick, MA
This was a particularly stressful process, especially because of the significant downsizing. But with the help of Marge and Kristen, I was able to make some initial progress and not just have an apartment that was floor to ceiling filled with boxes! Please award Marge and Kristen with the highest award that HSH offers its employees as they were a TREMENDOUS help to me!!
Edward L.
Somerville, MA
Dan did an amazing job. We were moving from a 3800 sq ft house to an 1100 sq ft apartment so he was disposing of most of our worldly possessions: tools, costumes, furniture, books, kitchenware, clothing, .... It was a massive undertaking that took him weeks, but it meant I could move to NYC and begin my new job without worrying about the house.
Jay L.
Groton, MA
Candy provided professional assistance in a very short period of time. I would recommend using Home Sweet Home to any one requiring this type of service. 
Joanne B.
Bowie, MD
This was a phenomenal service! I would highly recommend this for all of my friends going through a relocation!
Michael H.
Montgomery, MD
She was amazing and incredibly helpful!
Douglas B.
New Hudson,MI
HSH was a HUGE help getting rid of some bulky items that I could not take with me on the move.
Scott D.
Midland, MI
This was one of the best experiences I have ever had by any service provider. Everything was so well organized and tailored to exactly what we need. No detail was left to chance and everything was done professionally but still very amiably. Will definitely be a repeat customer!
Aaron E.
Freeland, MI
Peggy & Su-Yoon were incredible-really helpful and great at organizing our stuff. Su-Yoon also gave me some great recommendations on donation and local places to sell our stuff that save me a ton of time.
Keith C.
Edina, MN
Patty was truly amazing- I wish I could take her with me! They were so attentive and made the entire process so easy. This is an amazing service. I would highly recommend it to anyone!
Stephanie C.
Minneapolis, MN
Jamie was great. So helpful!
Laura M.
Madison, MS
Susan was fabulous. Having never had a professional organizer before, I would highly recommend her services. She kept me focused and helped me declutter, organize and prepare for our move. I feel much more prepared and ready to move! THANK YOU!
Susan T.
Leland, NC
Alli worked quickly and focused on what was important to me! She takes pride in her work! I would suggest 2 days of service as you could get started and get expert advise, the later date to help finish what you have left, and donate the remaining.
Lisa H.
Greensboro, NC
They did an awesome job! Thank you so much!
Michelle T.
Waxhaw, NC
Beth was such a big help. Honestly didn't know if the service was going to be just an ""added person in the way"". Boy, was I wrong! Helped me through ""hard"" discards and was there to help with middle man issues. Very impressed!
Gerard P.
Marvin, NC
Your team and services were very much appreciated. Very helpful being able to eliminate clutter and unwanted items prior to moving. Thank you!
Kevin G.
Omaha, NE
Ann was wonderful. She kept in touch, followed up, and did what she said she would do. Please do not eliminate this relocation benefit!
Karen P.
Windham, NH
We had already earmarked items to be donated, but didn't know where to take them or who to call. Theressa was a treasure trove of information and set up all arrangements. Our consultant was punctual and worked non-stop the entire visit. Had great ideas and helped us with purging decisions.
Robert S.
Annandale, NJ
Beth was fabulous! We dealt with a lot of various people and companies throughout our move and hands down Beth was the most professional, flexible, and helpful. We had a quick turn time that she worked through without a hiccup.
Babara W.
Charlotte, NC
Great service! I will recommend to colleagues.
Suzanne L.
Carson City, NV
I cannot thank you enough for seeing me through a very trying time!
Raj M.
New york, NY
Our schedule was very full and Jennifer was very flexible. This service saved us valuable time and money - our move would've been much worse without this service!
Lynn B.
Elmira, NY
Please use me for reference. You and Bailey did wonderfully and made this part of the move much less stressful. Thank you!
Andrea L.
Buffalo, NY
Mary and her team made visit to our home and removed over 6000lb for donations!
Rodney L.
Binghamton, NY
I love the tree donation idea!
My situation was removal in an extremely tight timeline. The office staff helped set something up quickly, and the on site help were calming presences when I was pretty stressed. They helped manage a difficult situation for me and I wouldn't hesitate to recommend Home Sweet Home going forward.
Michelle C.
The whole process of arranging the discard and donate to the two men who came to pick up was excellent. Thank you for a wonderful service you provide and making our move that much easier. 
Scott O.
Maineville, OH
Teena was very personable and easy to work with!! After over 30 years of accumulation, it's sometimes difficult to decide what to dispose of. With Teena it was very easy.
Laura F.
North Canton, OH
Elizabeth and Hayder were BEYOND EXCEPTIONAL to work with!
Brandon N.
Oklahoma City, OK
They were so great. I honestly can't believe how much we were able to get done! 🙂
Kimberly R.
Wilsonville, OR
Because of the convenience of this service, we were able to discard and donate 50% more! The service, communication and professionalism was perfect. I would recommend this to anyone making a life change.
Tomomi M.
Beaverton, OR
It was very helpful to have someone professional advising how to prepare the house for listing and also going through ""stuff"" that we really don't need anymore.
Claus G.
Chester Spring, PA
Service worked great--helped me clear out items that I needed to get rid of while also donating items that could be put to better use. I had a quick relocation timeline and was able to quickly get on the scheduled. The pickup day went flawlessly and I would definitely use the service again in a future move.
Ryan D.
Coraopolis, PA
Great service, thanks! Saved me a ton of time packing and taking things away 🙂
Lindsay M.
Montreal, QC Canada
This service was very helpful! It significantly reduced my stress during the moving process and saved me a lot of trouble.
Veronica M.
Cranston, RI
Stephanie is great! Have recommended her to friends and family. This service relieves pressure - I would not have gotten rid of large pieces because we could not physically move them and the shredding issue is now an easy tip.
Rick B.
Moore, SC
Will never move without it again!
Dave T.
Indian Land, SC
This service was truly a god-send. My husband was in the foreign service so we have moved many many times and wish this service had been available - would have saved SO much time and money!
Paige P.
Houston, TX
We purchased this service for my wife's elderly mother who was moving across the country. Home Sweet Home sent an Organizer who was friendly, personable, and really set her at ease. The organizer was able to help her decide what she really wanted to take with her and what she could leave behind to be discarded or donated. The organizer also helped her get Goodwill and a hauler to take away items. We are so impressed with the service that we decided to have Home Sweet Home find someone in Seattle to assist with the move-in process. Your staff helped reduce the stress and anxiety associated with such a move was so worthwhile to my wife's mother and to us. Thank you.
Buzz M.
Hermitage, TN
Wonderful program with friendly and patient staff. I cannot say thank you enough!
Shawn S.
Argyle, TX
Susan was wonderful! Always had everything picked up and always followed up. Couldn't have done it without her!
Veronica C.
Fort Worth, TX
I love this service!! It was so incredibly helpful as we have moved frequently for jobs over the last 5 years and have not unpacked all of our boxes each move. It was so great seeing all of those items leave my house...freedom!
Charles P.
Lufkin, TX
The team was amazing, it was definitely one of the best services I have had.
Wendy W.
Smithfield, UT
We could not be happier or more satisfied with Donna & the service she provided! Donna is fantastic, professional & makes a hard job fun! Thank you!
Christopher I.
South Midvale. UT
This service was a tremendous help, and it saved considerable time and anxiety over the cost and logistics or donating items we did not wish to move. The secure shredding service was tremendous and the ability to donate furniture and dispose or refuse removed items. Invaluable!
Marcia B.
Bothell, WA
More people should take advantage of a service like this - so convenient!
Beth P.
Prescott, WI
I was beyond thrilled with the job that Brendan did. I would highly recommend him to anyone going through a similar experience.
Alex B.
Milwaukee, WI
This was a great experience and service. Thank you so much.
David N.
Clinton, WI
Quick Start Customer Comments
Crystal and Lu are fantastic to work with! They are very professional and have great organization ideas. They saved me loads of time unpacking and organizing my home.
John C.
Calgary, AB Canada
The team is courteous, arrived on time, tirelessly worked the entire day. They did a wonderful job for my house. That's so sweet to have help from them.
Chistine L.
Hayward, CA
Home Sweet Home spoiled me and I loved it! Can't say enough about how grateful I am for all your help and the crew's dedication!
Daniel C. Daly City, CA
Daly City, CA
They got so much done in just 3 days! I would use them again and can't thank them enough for their service and expertise. We all need them!
Josh W.
Mountain View, CA
This service was greatly appreciated and required me to only take one day off from work. Without the service I would have been out for probably a week. Your staff are the best, very hard working and they were fun to work with. This relocation has been a daunting process and I'm not sure how this last step would have gone without them.
James W.
Thank you!
We cannot imagine moving without this service. We could use your service again! Sherry and the entire crew of ladies were amazing! Thank you.
Patty R.
San Jose, CA
This service was greatly appreciated and required me to only take one day off from work. Without the service I would have been out for probably a week. Your staff are the best, very hard working and they were fun to work with. This relocation has been a daunting process and I'm not sure how this last step would have gone without them. Thank you.
James W.
Dublin, CA
The ladies were very helpful and knowledgable. We LOVED having them here to help us and make our move easier. When we move again we will definitely be calling Home Sweet Home to help us again! The service and staff was fantastic!
Trey A.
Parkland, FL
Cindy was our team lead - all of the ladies were excellent & professional. Loved the service!
Jackie B.
Fayetteville, GA
The whole team worked like a well-oiled machine. They were fast, efficient, friendly, helpful, and caring. I enjoyed having them in my home and appreciate their attention to detail. I greatly appreciate their expertise and I'm proud to know my home is now really our home!
Melissa P.
Norcross, GA
Lori was really efficient and saved me time and provided valuable advice. She took my rough guidance and ran with it, making awesome progress throughout the house while I was sidetracked with numerous other installations, vendors, etc. I think the Quick Start Unpack is fantastic. It is truly helpful. Lori was a pleasant and professional helper. I highly commend her and her services provided.
Maureen M.
Hawthorn Wood, IL
Huge pleasant surprise. A major factor was they actually took some pride in the work--they weren't just unpacking without any consideration.
Keith S.
Prospect, KY
Julie went above and beyond with her service. She even went to get me some organizers at the nearby store to help me better organize my bathroom and gave me tips on where to eat and shop in town. Extremely satisfied by her service!
Mauricio S.
Alexandria, LA
Denise and Anna were AMAZING! They were truly lifesavers that day. They moved from task to task happily asking what was next and how else they could help.
Ryan M.
Hagerstown, MD
I only have praises. My coordinator, Su-Yoon introduced herself and her role in such a clear and confident manner. When tasks were completed and I would struggle with what to do next, Su-Yoon would calmly suggest options and she and her coworker Cheryl would start right away. Many boxes were emptied and items neatly put up and suggestions for how to go forward given. Thank you for this amazing start in settling our new home. 
Janice L.
Minneapolis, MN
So very helpful! I couldn't have gotten my home together and ready in time without the amazing skills of Ashley!!!! Thank you again! She is an amazing Personal Organizer!!
Laura S.
Dardenne Prairie, MO
Everyone was amazing! They made our move so much less stressful and more organized than ever before! This is our 14th major move, including 4 international moves - I wish we had known about you sooner!
Scott T.
Matthews, NC
With having 3 small kids, Ali helped get our kitchen and bedrooms situated so we could start our new lives here.
Bradley R.
Summerfield, NC
I loved having help unwrapping everything for the kitchen and getting it put away.
Cara C.
Cincinnati, OH
I didn't think I needed the extra hands until I realized how much they got done and so quick!!! Shawn and Kristen were excellent - I felt like i was unpacking with friends! I can't say enough about how friendly and polite they both were. 🙂
Monica S.
Columbus, OH
An absolutely Fantastic Experience!! Thanks a Million the team was wonderful!!!
Julie W.
New Albany, OH
Janine and Annabella and the others that were working in our home did a fantastic job and I couldn't be happier. They did a better job of unboxing and organizing than we could have ever done on our own. I'm sure we would be living out of boxes for at least the next 6 months without their help and energy to blast through it in just a few days.. This is a great service and I have already recommended it to friends.
Libby H.
Lake Oswego, OR
Absolutely loved the team! I also greatly appreciated the references and recommendations for other ""home Setup"" Services.
Anne S.
Fort Mill, SC
Teresa was wonderful. She unpacked and organized my entire dining room and helped with organizing my kitchen. Very helpful!
Julie M.
Collierville, TN
My wife was very satisfied with Marissa's help. She was very professional and really cares about her job! Shelf lining is a pain to install so Marissa was wonderful.
Marc L.
Keller TX
Susan was wonderful and a ball of energy! This is such a wonderful service. I don't know why anyone won't use it. I never could have unpacked the larger boxes myself. She helped take the stress out off unpacking. I am very grateful for all her help.
Eileen R.
Forth Worth, TX
We have moved often and you guys are essential to my sanity in the process. Always kind, knowledgeable, efficient, and great to work with. We will definitely call for our next relocation. Thank you so much!
Arlene F.
Dallas, TX
So glad we had this service. It made me go through things fast. This was the best unpack I have ever had. Michael and Desiree were here two days, and I can't speak more highly than to just say 10+! So much appreciated!
Jane N.
Plano, TX
Superb organization! My apartment looks amazing. I am very grateful - I feel so organized and in control.
Darin C.
Salt Lake City, UT
Amazing! Invaluable help. Janet and Kelly were my angels. I was at a loss where to begin with all of the kitchen boxes. They quickly got to unpacking and finding just the right place for everything. I'm not sure I would have been able to do it without them and I am so incredibly grateful for all of their help.
Regan M.
Vienna, VA
Janet was fantastic. She was very professional, helpful and efficient. Promptly showed up each day, ready to work and she helped us reach our goal ahead of deadline. We couldn't have done this without her assistance.
Ned M.
Alexandria, VA
The ladies were like a tornado and unpacked, put away and organized almost everything! I could use these services ongoing to keep my home organized! They were wonderful!
Kelly J.
Herndon, VA
Terrie and Mike were excellent to work with. They were flexible and accommodating and worked very efficiently. They were a great help at the end of a very exhausting move. Thank you for everything.
Marie T.
Mequon, WI
Matthew C.
Martinsburg, WV
Without this service, it probably would have taken weeks to settle in. Consultants were very helpful, very organized. I truly appreciate the service. I will recommend to family and friends. Awesome service.
Kevin W.
Camarillo, CA